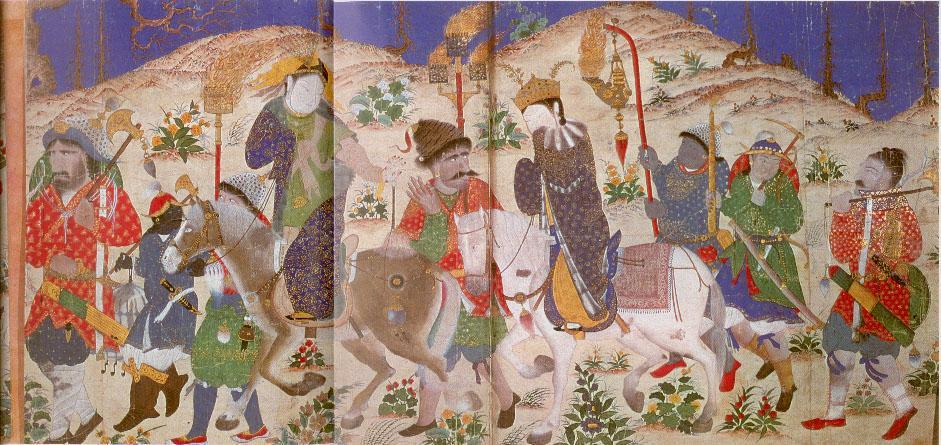 Marco Polo is the most famous European explorer to the Far East, but he definitely wasn't the first. His father and uncle came there years before. And they found a small colony of Europeans who lived permanently in China.
Perhaps the most famous pre-Polo European in the Far East is William of Rubruck. This plucky monk did his best to convert the Great Khan to Christianity. He made his effort by debating Muslims and Buddhists as to which religion was the true one. See how that turns out in this week's episode.
This podcast is brought to you by Harry's. Harry's is an awesome and wonderfully disruptive razor company. It was started by two guys who wanted to create the most debonair shaving experience possible but at the best price. They bough a blade factory in German that has crafted some of the world's highest quality blades for nearly a century. They cut out the middle man and offer an amazing shave and meticulous craftsmanship at less than half the price of a pack of Gillettes.
I can personally vouch that using it is amazing. When using it, I feel like I am about to put on a tux and go gambling in Monte Carlo. Go to harrys.com, where you can get a starter set for only $15. That includes the razor, 3 blades and your choice of Harry's shave cream or foam shaving gel. If you use my coupon code h5m, you will get another $5 off. That's a month of a premium shave experience for $10, thanks to their free shipping policy.
Like this podcast?
Click here to subscribe to the podcast via iTunes
Podcast: Play in new window | Download | Embed